Free Trial Electronic Resources

Net Languages was established in 1998 by a team of teachers from International House (UK) with experience in language teaching and language teacher training.
The chosen two levels íV Pre-advanced Level and Advanced Level íV of General English course series contain learning and practice materials for around 120 to 150 hours of study. It could help students to sharpen their English skills.
The first component of the IELTS Course is the Preparation Course that includes an end-of-course exam simulation. A separate Practice Test is also offered for extra exam practice to allow students to gauge their IELTS band score before and after the preparation course.
General English: Pre-advanced Level
(Trial period: until 30 September 2006)
(username: ******** ; password: ********)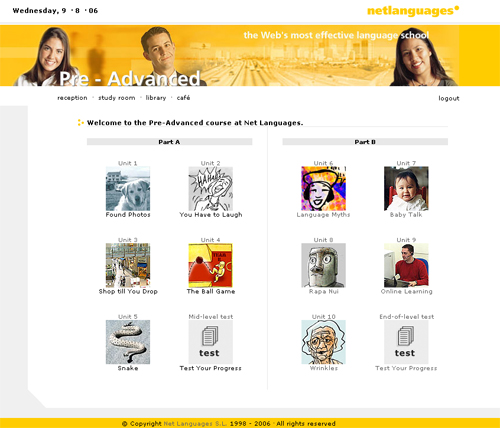 General English - Advanced Level
(Trial period: until 30 September 2006)
(username: ******** ; password: ********)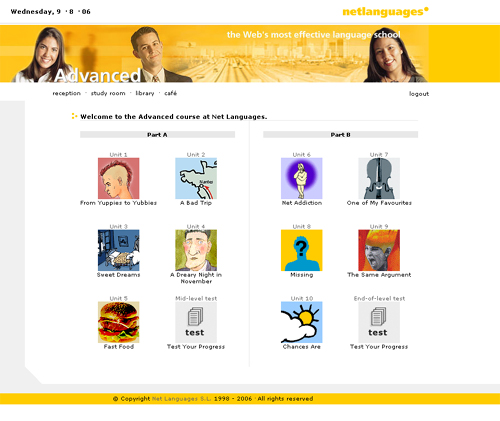 IELTS Course
(Trial period: until 30 September 2006)
(username: ******** ; password: ********)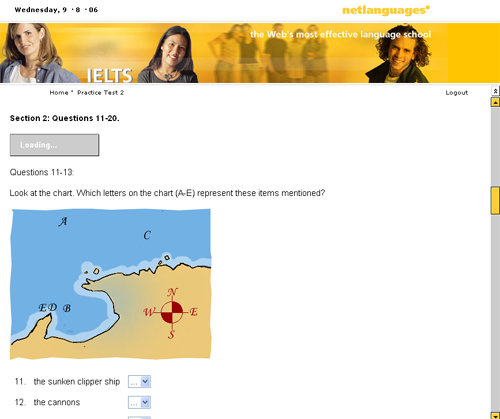 Free trial electronic resources can be accessed on the library homepage at: http://www.hkbu.edu.hk/lib/new/resources.html
Feedback and comments:
We would appreciate if you could forward your feedback and comments on these trial electronic resources by completing the Electronic Resources Evaluation Form at: <http://www.hkbu.edu.hk/lib/new/evaluate.html>

| | |
| --- | --- |
| Note: | Please ensure proper configuration of your PC when accessing Library-subscribed electronic resources. Should you need assistance, please call the Reference Desk at 3411-7363 during library service hours, or submit your inquiries through "Ask a Librarian" web inquiry service at <http://www.hkbu.edu.hk/lib/support/ask.html>. |