These free trials are provided by database vendors. Please make use of the opportunity to trial these resources and forward any comments through the Electronic Resources Evaluation Form.

Business Writing
(trial period: until 31 December 2006)
(username: ******** ; password: ********)
Business Writing is aimed at Intermediate - Advanced level students. It teaches students how to write business letters, emails, and reports. The program includes ten units that are organized around everyday business situations. Each unit can be completed in under an hour.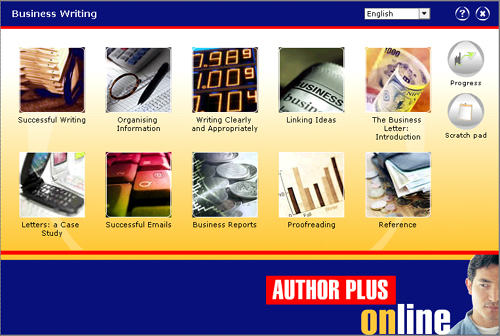 Reactions!
(trial period: until 31 December 2006)
(username: ******** ; password: ********)
Reactions! comes at five levels to help students develop a range of reading and vocabulary strategies, including prediction, skimming, scanning, dictionary work, guessing or ignoring unknown words, and developing the reading habit. Reactions! uses a variety of text types, such as articles, broadcasts, quizzes, letters, recipes, stories, newsletters, and advertisements. All units develop from reading into a range of skills activities that include discussion, listening comprehension, and writing.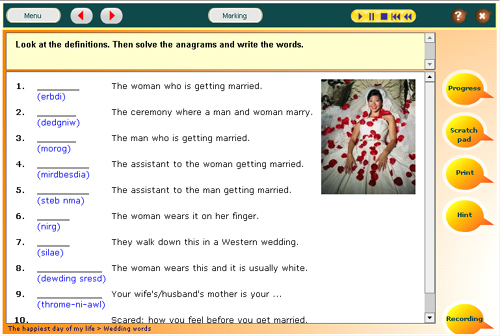 NetTraderCards
(trial period: 4 Dec to 9 Dec 2006)
(username: ******** ; password: ********)
Published by HSBC Broking (Data Services) Limited, NetTraderCards provide corporate and financial information of all companies primarily listed in Hong Kong. Information includes: Corporate information, share capital history, 5-year financial statemtns, latest fund raising exercise, 12-month share prices/charts, etc.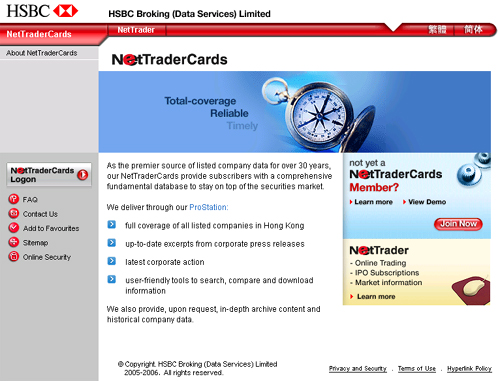 Free trial electronic resources can be accessed on the library homepage at: http://www.hkbu.edu.hk/lib/new/resources.html
| | |
| --- | --- |
| Note: | Please ensure proper configuration of your PC when accessing Library-subscribed electronic resources. Should you need assistance, please call the Reference Desk at 3411-7363 during library service hours, or submit your inquiries through "Ask a Librarian" web inquiry service at <http://www.hkbu.edu.hk/lib/support/ask.html>. |