Updates on Electronic Resources

The following changes to Library academic databases will take place from the beginning on January 2007. These databases will be available through the 'Indexes and Databases (A-Z)' link on the Library homepage.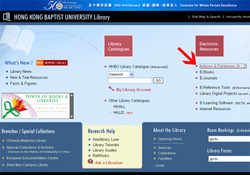 New e-resources
1. Communication & Mass Media Complete
2. NetLanguages

Platform Upgrade/Migration
1. Biosis Previews
2. PAIS (Public Affairs Information service)
3. Music Index
4. Geography
New e-resources
1. Communication & Mass Media Complete

Communication & Mass Media Complete provides comprehensive coverage of areas related to communication and mass media. It includes full-text coverage of over 250 journals together with abstracts for a further 300+.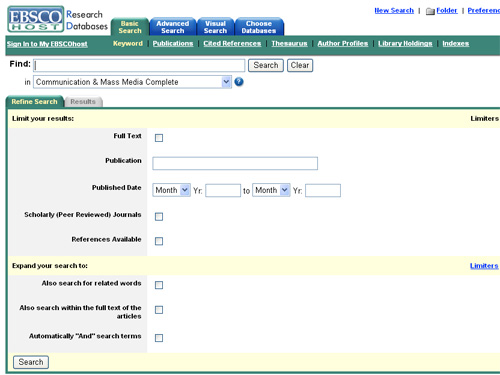 2. NetLanguages

The Library will also start subscribing to NetLanguages. This database is a language and training school on the internet. In addition to the course materials, NetLanguages also features chat rooms, discussion boards and on-line resources, giving you access to a virtual community of teachers and students. The interface appears as follows:
More information about NetLanguages can be found in the following brochure.
Platform Upgrade/Migration
1. Biosis Previews

Biosis Previews will be migrated from Silverpaltter to the Web of Science platform. BIOSIS Previews is the comprehensive index to life sciences and biomedical research worldwide including: journals, meetings, patents, and books. The new interface will appear as follows: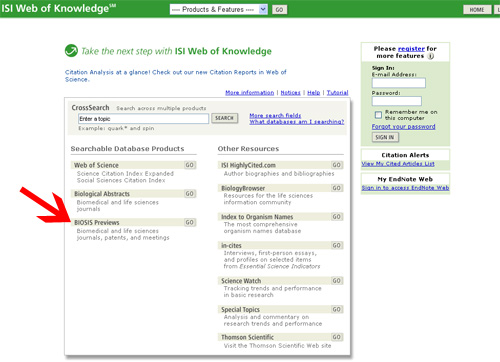 2. PAIS (Public Affairs Information Service)

PAIS (Public Affairs Information service) will be moved to the CSA platform. This database contains thousands of references to government information, journal articles, statistical abstracts and grey literature. More information about PAIS on the CSA platform can be found at the following url:
http://www.csa.com/factsheets/pais-set-c.php
The new PAIS interface will be similar to the following:
3. Music Index

Music Index will be moved to EbscoHost. This databases is a comprehensive annual subject-author guide to music literature. Published since 1949, The Music Index contains surveyed data from more than 725 international music periodicals from over 40 countries in 23 languages. Covering all styles and genres of music, The Music Index duly cites book reviews, obituaries, new periodicals, and news and articles about music, musicians, and the music industry. The new interface will appear as follows:

4. Geography

Geography will move from a local server to SilverPaltter. GEOGRAPHY is a comprehensive database containing both bibliographic references and extensive abstracts to information in the field of Geography. GEOGRAPHY provides international coverage of 2000 primary journals, books, monographs, reports and theses. Topics covered include Physical and Human Geography and International Development issues. GEOGRAPHY contains 120,000 records, updated quarterly, from 1990 to the present.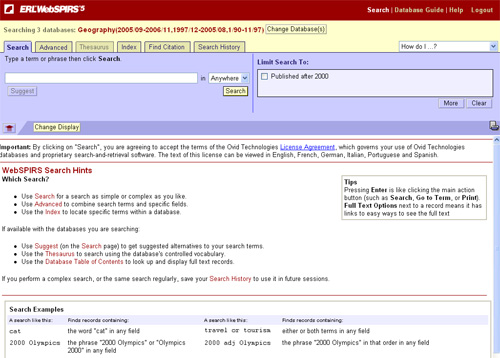 | | |
| --- | --- |
| Note: | Please ensure proper configuration of your PC when accessing Library-subscribed electronic resources. Should you need assistance, please call the Reference Desk at 3411-7363 during library service hours, or submit your inquiries through "Ask a Librarian" web inquiry service at <http://www.hkbu.edu.hk/lib/support/ask.html>. |