Electronic Resource Update

Oxford Art Online

Oxford Music Online

Grove Art Online and Grove Music Online have been transformed and expanded under a new Oxford platform. Each offers expanded content and improved search/link functionalities.
Oxford Art Online includes Grove Art Online (comprised of the seminal Dictionary of Art plus thousands of searchable images), The Oxford Companion to Western Art, The Concise Oxford Dictionary of Art Terms and the Encyclopedia of Aesthetics.The Encylopedia of Aesthetics, an example of the expanded content from Oxford, is a highly respected reference work of more than 600 critical articles from an interdisciplinary team of recognized aesthetics scholars.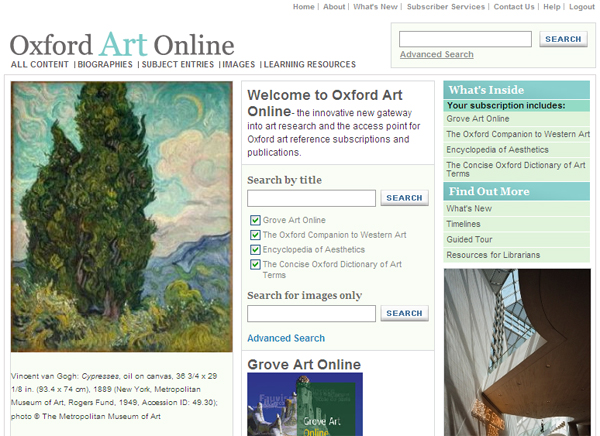 Oxford Music Online includes Grove Music Online (comprised of The New Grove Dictionary of Music and Musicians, The New Grove Dictionary of Opera, and The New Grove Dictionary of Jazz), The Oxford Dictionary of Music, and The Oxford Companion to Music. Expanded content on the new platform includes the highly regarded and highly eclectic Oxford Dictionary of Music, with 12,500 entries including composers, works, venues, instruments, musical terms, styles, and more.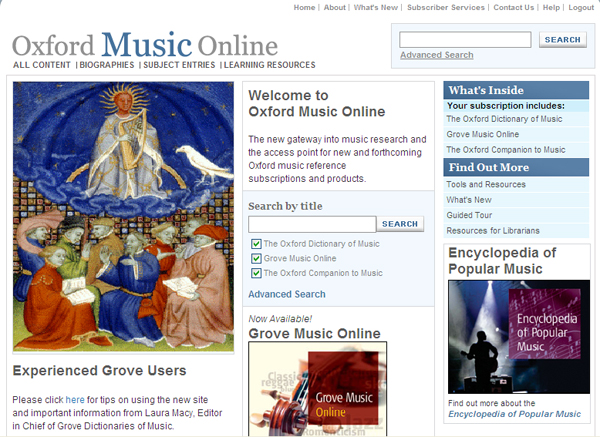 You can access the newly subscribed library e-resources on the library homepage at: http://www.hkbu.edu.hk/lib/new/resources.html

| | |
| --- | --- |
| Note: | Please ensure proper configuration of your PC when accessing Library-subscribed electronic resources. Should you need assistance, please call the Reference Desk at 3411-7363 during library service hours, or submit your inquiries through "Ask a Librarian" web inquiry service at <http://www.hkbu.edu.hk/lib/support/ask.html>. |