These free trials are provided by database vendors. Please make use of the opportunity to trial these resources and forward any comments through the Electronic Resources Evaluation Form.

American Film Scripts Online
(trial period: until 27 October 2008)

Aiming to have 1000 scripts when complete, this database currently has over 800 fulltext American film scripts available, along with writer, character and actor information. Browse by writer, script, subject, etc., or search the fulltext of scripts. Users can also create searches to find, for example, all scenes with characters who are soldiers.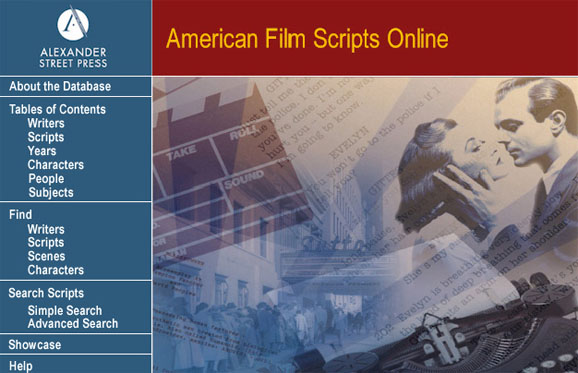 FIAF International Index to Film Periodicals
(trial period: until 31 October 2008)
From the International Federation of Film Archives (FIAF), this database provides indexing to over 330 academic and popular film journals from 1972 onwards. It also includes additional databases containing information on film credits and holdings from film archives around the world.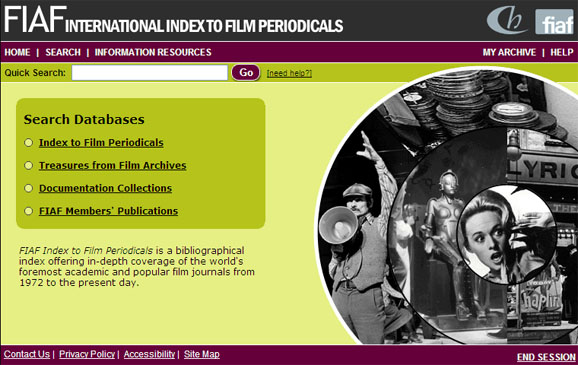 American Film Institute (AFI) Catalog
(trial period: until 31 October 2008)
The complete, authoritative filmography of American films from 1893-1972 (this is an ongoing project with additional years being added with each release). The database is searchable by keyword, title, director, subject and more. Full records include release and production information, cast and crew, songs/music, subjects, plot summary, and more.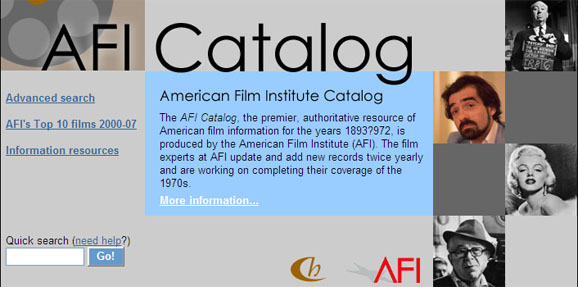 Free trial electronic resources can be accessed on the library homepage at: http://www.hkbu.edu.hk/lib/new/resources.html
| | |
| --- | --- |
| Note: | Please ensure proper configuration of your PC when accessing Library-subscribed electronic resources. Should you need assistance, please call the Reference Desk at 3411-7363 during library service hours, or submit your inquiries through "Ask a Librarian" web inquiry service at <http://www.hkbu.edu.hk/lib/support/ask.html>. |