These free trials are provided by database vendors. Please make use of the opportunity to trial these resources and forward any comments through the Electronic Resources Evaluation Form.

Applied Science Full Text
(trial period: until 30 November 2008)

Through this database you can access the full text of articles from more than 200 journals going back to 1997. Abstracts and indexing of over 800 periodicals are provided as far back as 1983. Every article indexed has an in-depth (50 to 300 words) abstract written by professionals with an advanced degree in science. It covers engineering, physics, chemistry, and more.
Art Full Text
(trial period: until 30 November 2008)

This database contains the full text of over 170 journals going back to 1997, as well as high quality indexing for almost 500 journals going back to 1984. All articles have abstracts written by professionals with art history qualifications. The database covers fine, decorative, and commercial art. Art reproductions accompanying articles are also indexed, helping users to find works of interest as well as examples of movements and styles in art.

NOTE: On the initial screen, please be sure to choose the full text version of the database (not the index version).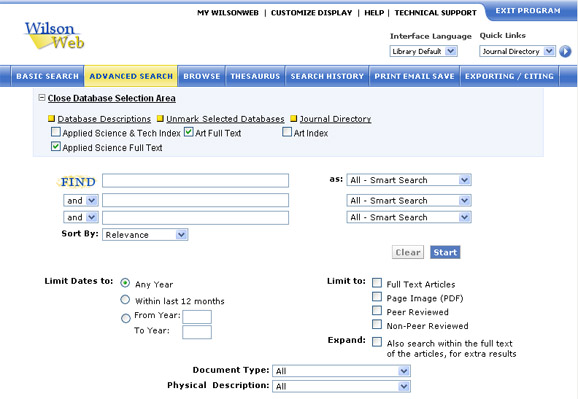 Free trial electronic resources can be accessed on the library homepage at: http://www.hkbu.edu.hk/lib/new/resources.html
| | |
| --- | --- |
| Note: | Please ensure proper configuration of your PC when accessing Library-subscribed electronic resources. Should you need assistance, please call the Reference Desk at 3411-7363 during library service hours, or submit your inquiries through "Ask a Librarian" web inquiry service at <http://www.hkbu.edu.hk/lib/support/ask.html>. |