New e-Resources



Two new music resources, Orchestral Music Online and the Encylopedia of Popular Music have recently been added to our electronic subscriptions.

Orchestral Music Online

Orchestral Music Online provides access to information on more than 6700 works by some 900 composers. The online database is based on the fourth edition of the printed reference work Orchestral Music: A Handbook, and is updated monthly with new composers and new works. Users may search the database by composer, title, or keyword, or browse by composers. The advanced search options include duration, instrumentation, chorus type, and soloists.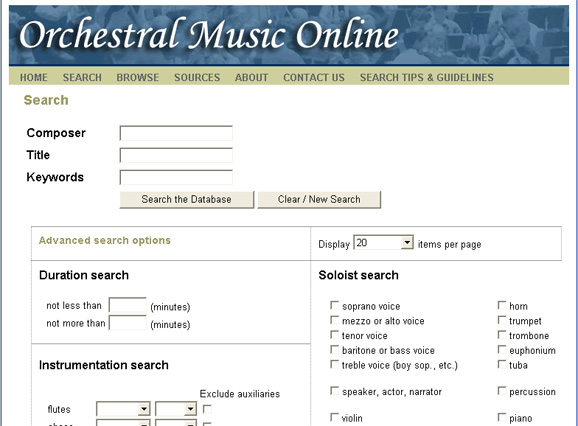 Encyclopedia of Popular Music

Encyclopedia of Popular Music is a comprehensive online reference guide to popular music. It covers over 33,000 entries and features popular music of all genres and periods from 1900 to the present day, including jazz, country, folk, rap, reggae, techno, musicals, and world music. In addition, the Encyclopedia offers thousands of entries covering popular music genres, trends, styles, record labels, venues, and music festivals. The database is updated three to four times a year and is cross-searchable with other databases through the Oxford Music Online platform.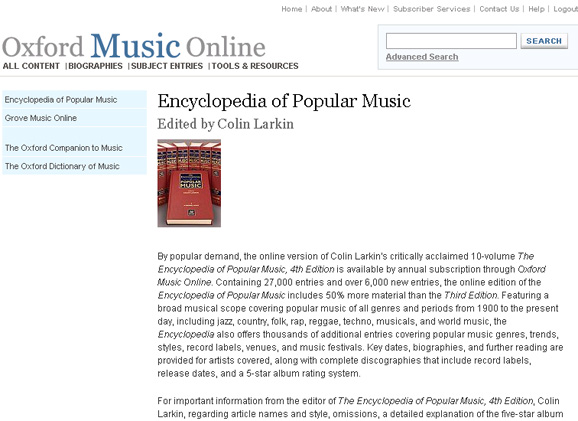 You can access the newly subscribed library e-resources on the library homepage at: http://www.hkbu.edu.hk/lib/new/resources.html

| | |
| --- | --- |
| Note: | Please ensure proper configuration of your PC when accessing Library-subscribed electronic resources. Should you need assistance, please call the Reference Desk at 3411-7363 during library service hours, or submit your inquiries through "Ask a Librarian" web inquiry service at <http://www.hkbu.edu.hk/lib/support/ask.html>. |