These free trials are provided by database vendors. Please make use of the opportunity to trial these resources and forward any comments through the Electronic Resources Evaluation Form.

Naxos Video Library
(Trial Period: until 31 May 2010)

Naxos Video Library is an online collection of performing arts video. With over 300 classical music performances, opera, ballet, live concerts and documentaries, it provides access to the world's renowned opera houses, ballet companies, orchestras and artists perform on demand.

Users can perform a simple search by category, role, composer, artist, production personnel, work, venue or festival, or a Google-powered search. They can select and create customized Playlists with clips from any video. Subtitles in more than 5 languages are provided. Booklets in PDF format are available with information about the works, artists, and composers.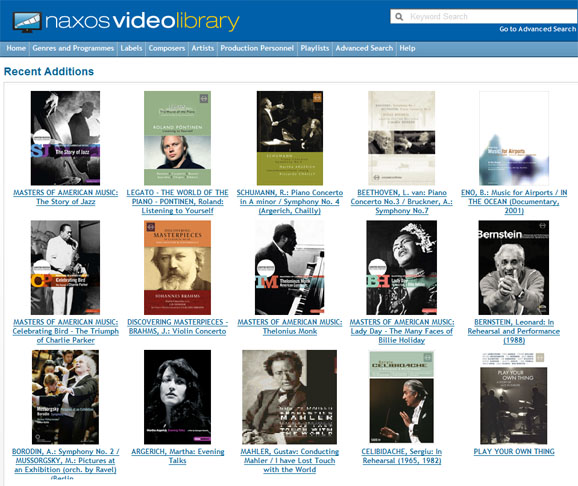 Free trial electronic resources can be accessed on the library homepage at: http://www.hkbu.edu.hk/lib/new/resources.html
| | |
| --- | --- |
| Note: | Please ensure proper configuration of your PC when accessing Library-subscribed electronic resources. Should you need assistance, please call the Reference Desk at 3411-7363 during library service hours, or submit your inquiries through "Ask a Librarian" web inquiry service at <http://www.hkbu.edu.hk/lib/support/ask.html>. |